Our knowledgeable and friendly Jewellery Specialists are here to help! Book an appointment or visit any of our retail locations for quality service.
Realize your creative vision with the support of our jewellery specialists and skilled craftsmanship.
As the first and largest Asian jadeite jade and diamond wholesaler in Canada, we carefully select each diamond, gem and material to ensure you are getting quality products at a competitive price.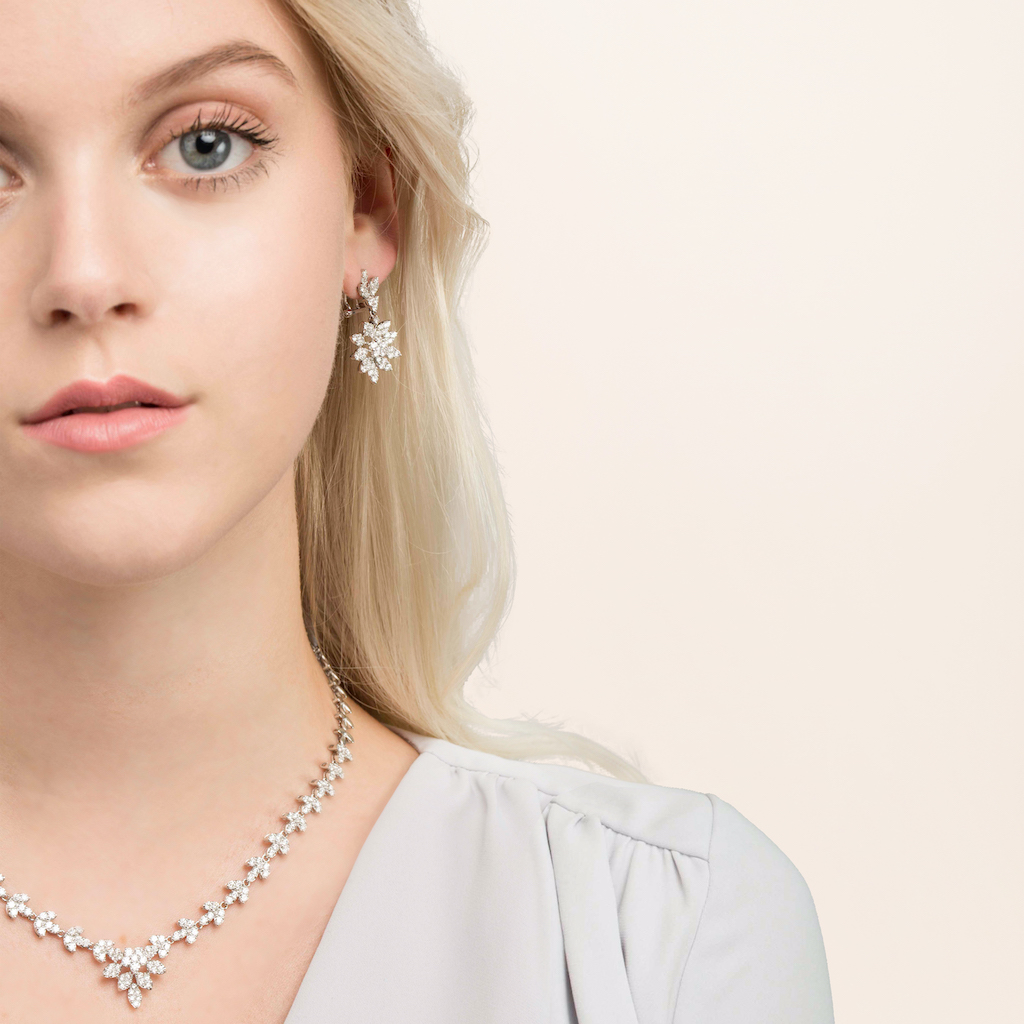 Inspired by our father's heart and hustle in the jewellery industry since early childhood, we have built a reputation on delivering the highest standard of quality craftsmanship in diamond jewellery and jade in Hong Kong and Toronto for over 50 years.
Our mission is to create luxury diamond and jade jewellery pieces that are thoughtfully made by hand for the heart, with the commitment to exquisite craftsmanship, ethical practices, and competitive prices, by removing the middlemen so we can sell directly to you.
Our Ethically Sourced, Conflict-Free Diamond Practices
With over 15 years of experience, our certified gemologists and buyers carefully select each and every one of our diamonds, in all colours, shapes and sizes. Our diamonds are sourced from the largest trading centers in the world – including Antwerp, Tel Aviv and Mumbai and China – and we partner with renowned vendors to guarantee the highest quality, ethically sourced, and conflict-free diamonds every time. This is our promise to you.
From the careful selection of each and every rough jade, to perfecting how we cut the rough to accentuate the final piece, we have spent the past five decades obsessing over our processes and craftsmanship to bring you thoughtful, well-designed, luxurious jade jewellery that we are proud of.
Our talented in-house design team and our skilled craftsmen work together to ensure that every step is optimized to make the highest quality jade jewellery our customers are delighted to own.
Jade Awards & Recognitions
Our team of Jade Jewellery Specialists are recognized for our long-standing expertise, leadership and participation  within our community and industry associations:
Forever President Honor of Hong Kong & Kowloon Jade Merchants & Workers Union Association
Forever President Honor of Hong Kong Jade Chamber of Commerce for extensive support and contribution (2012 – 2015)
President Honor of Snalian Crystal & Jade Culture Association (2019 – 2021)
President Honor of Cheung Chau Chiu Chow Association Co., LTD (2012)
Awarded for Jadeite Jade King From Hong Kong Muay Thai Championship (2014)
Jewellery Auction Sponsor for Yan Oi Tang Charity Dinner Gala (2011)
Our Commitment to Giving Back
Children are our future and we are committed to giving back a portion of our profits to support youth education, health and wellness.
For over 9 years, we have been proud supporters of The Growing Seeds Project which provides over 11,000+ Chinese youth & children, who have experienced financial hardship in poverty rural areas, the opportunity for education and a future of hope and love for these students and their families.
We are proud supporters of Sick Kids Children Foundation, giving back to children in need on an annual basis.