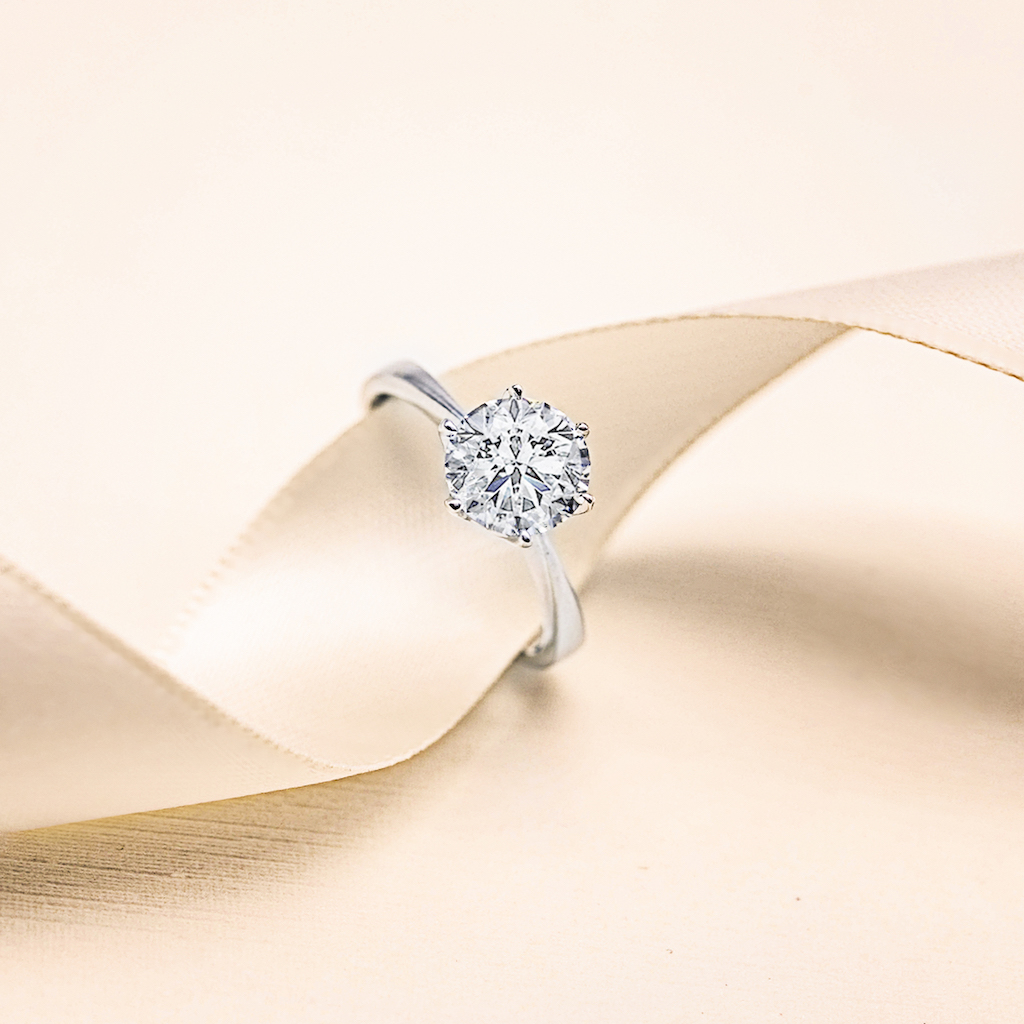 As the first and largest Asian jadeite jade and diamond wholesaler in Canada, we take pride to be part of every stage of the production. We ensure that every piece is handcrafted to perfection and made with you in mind, providing competitive prices for high quality, custom-made jewellery.
We guarantee that every diamond is certified and ethically sourced from mining operations that preserve natural habitats and conflict-free. Feel free to ask any of our jewellery specialists about our commitment to you.
Complementary Lifetime Cleaning and Inspection Services on Diamond Jewellery
Visit any of our retail locations for professional cleaning and inspection services on any H&F Jewellery, free of charge. We recommend an inspection every 6 months to ensure your jewellery is well-kept.
100% Natural Type A Jadeite Jade 10X Money-Back Guarantee.
We guarantee that every jadeite jade piece is natural, free from any form of chemical treatment, and certified as Type A jadeite jade. If for any reason, you bring our jadeite jade jewellery to a certified facility to verify, and the result is not Type A grade, we will pay you 10X the amount you purchased it for.
One Year Guarantee for Mountings and Settings
During your free inspection, if there are diamonds that seem loose in your jewellery, we will send it in for free servicing and resetting, at no cost to you within one (1) year of purchase.  This does not include replacing already lost diamonds.  There is no warranty on any silver or diamond simulant jewellery items.
Pre-owned Watch 1-Year Warranty
All pre-owned luxury watches purchased at H&F Jewellery have a one (1) year warranty that covers internal movement defects. This warranty does not cover damage due to misuse, abuse, normal wear and tear or neglect. H&F Jewellery reserves the right to inspect all items for warranty eligibility. All warranty service is performed by our expert watchmakers with over 25 years of experience.
We are confident about the quality of our diamonds, that's why we offer one (1) year buyback policy on all loose diamonds weighing over 1 carat each (excludes settings in total weight). Whether you are looking for an upgrade or have changed your mind, we offer a 70% buyback from the original purchase price within 1-year of purchase date. H&F Jewellery reserves the right to inspect each diamond for buyback eligibility. Each diamond must accompany all original paperwork including proof of purchase (receipt), documentation, and certification from purchase at H&F Jewellery.   Buyback is only for earth-mined natural diamonds.  No buyback on diamond simulants, synthetic diamonds and/or lab-grown diamonds.
For any inquiries, please contact (905) 480-1038 or visit our retail locations to speak to our Jewellery Specialists during our business hours.